About NatuurGeweldig

Whenever I'm in the 'wilderness', I feel alive. As a student, random camping was a necessity, now an addictive way to be in the mountains. In the past 25 years, I have slept over 550 nights in "the bush". In the beginning, I could worry about whether we could find a spot. Now that's turned into knowing it never goes as planned. And that's fine because adapting and adjusting adds to the experience. And this can be extended to life in general.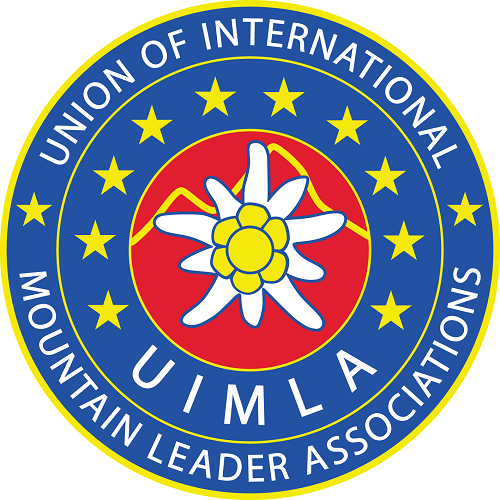 I am an International Mountain Leader. The IML (UIMLA) training is, in addition to the mountain guide training (UIAGM), one of two internationally recognized training courses for mountain sports professionals. As an IML, I guarantee safety in all seasons and tell in-depth stories.
I also have extensive professional experience in guiding groups and individuals in summer and winter walking tours. Recently I post graduated as a certified trainer and coach. Besides NatuurGeweldig and being a pedagogic supervisor at Pluryn, I am currently working as a teaching coach. I am in possession of a Basic Life Support first aid qualification and I am a certified ANVR tour manager. To further improve my skills I am currently finishing the course to become an International Mountain Leader. That is an International recognized guide certificate.
Matthieu Veldhuis
Some quotes from reviews:
"He is experiencing obvious pleasure in this work!"
"I realize that we now share a very special and beautiful experience together. Matthieu, thank you very much for your enthusiastic tour guiding and giving me the opportunity to do this trip."
"Really good: good mountain guide, cheerful, reasonable, energetic and also just good company."
"Ideal tour guide for me: Friendly, sociable, cheerful, everything was always well prepared, a good account of weather, etc., etc.".
"I am very positive about Matthieu. He had a lot of knowledge about the area and the flora and fauna. He was tuned to the possibilities and/or limitations of all individuals in the group. This deserves a big compliment. This certainly contributed to a particularly enjoyable holiday. "
"As a guide, Matthieu is a tremendously caring and experienced facilitator. He is attuned to all group members (and their level of walking) and that gave me a sense of security during this trip. I absolutely recommend him. I could see that he appears to be in his element. "
"Leveled with everyone, was quiet but clear. That gave confidence."
"Knowledgeable and socially."